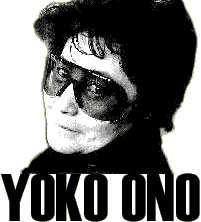 By Wil Forbis and John Saleeby


Several weeks ago, a controversy of epic proportions erupted on the Acid Logic guestbook, in which a substantial portion of our readership (two people) left postings indicating that they were refusing to visit acid logic due to acrimonious statements made by John Saleeby in his article about Dave Thomas. (John had stated that he would rather "inject a hypo full of Magic Johnson jism into my head before I eat anything from Burger King.") Allegations ran wild that John was a racist, homophobe and a cat molester. Instantly, celebrity pundits used the media to strike against acid logic. Aaron Sorkin said Acid Logic was the antithesis of everything he thought acid stood for. Rosie O'Donnell claimed a key reason she became a lesbian was to escape a mating pool that included neanderthals such as John. And for the first time ever, I was not invited to Martha Stewart's annual drum and bass rave in Manhattan Beach. Such was the pall that Saleeby's comments had cast onto the world of Acid Logic.
Slowly, I began to realize that our critics had a point. By allowing Saleeby to continue his demonizing of the oppressed, I was giving tacit approval to the ideas he espoused. By providing a forum for the rantings of Saleeby's embittered and wounded ego, I was, in effect, as guilty as John. Once the horror of that observation came over me, I knew that I had to give John the opportunity to work with me and prove that he could be a decent human being. Clearly, the only way we could do this would be to write an article about Yoko Ono together.
Yoko, after all, is everything that John isn't. Yoko is an ardent pacifist while John encourages violence in all its many forms. Yoko promotes tolerance for diversity while John makes every effort to cordon people off into narrowly pre-defined categories and then mock them for their supposed faults. Yoko is a feminist, while John is. well, I'm not sure there's a word for it but I'm pretty sure he thinks women should be reverted to a slave class that should be called upon only to satisfy the sexual needs of whatever male is nearby. (One of the few areas where John and I agree.)
Thus, I encourage you, the loyal acid logic reader, to join us in welcoming a new era in the history of  Acid Logic. An era of peace and understanding, of joy and mutual satisfaction, of singing puppies and dancing kittens. Welcome to INTERESTING MOTHERFUCKERS: YOKO ONO.

(Note: You can tell John's sections as they are contained in green boxes.)
I've got to admit, when it came to the subject of Yoko Ono, I was just like everybody else. I loathed her. I thought she broke up the Beatles. I thought her music sounded somewhere in between a the sound of ferret caught in airplane engine and a beer bottle stuck in a garbage disposal. I thought her "art" was incredibly stupid and weak minded. And I thought she was amazingly unattractive, to the degree that I was stupefied that John Lennon, a man who could've bagged any bird on the planet, would waste his time with such a talentless, droopy-breasted shrew.
However, since then time and many bowels have moved on and I've had to change my views. What forced this change you ask? Well, for one thing, I've always believed that my opinions should be in direct opposition to the majority of the American populace. And if the whole of American thinks of Yoko as a screeching, preening harpy, then shouldn't I revere her as a feline, serene goddess whose work had been woefully maligned by the menace of John Q Public? After forming this opinion, I started to make attempts to validate it, beginning with an examination of with Yoko's music. (I recommend "Walking on Thin Ice" as a good compilation of her seventies and eighties work.) And I discovered, it ain't all that bad. In fact some of it was pretty fucking great. While not so esoteric to be unlistenable, Yoko's tunes do manage to have a healthy avoidance of the status quo, which keeps them lively and interesting. As such, I decided Yoko would be an excellent target. erm, subject for an Interesting Motherfuckers article.
Yoko inescapably rose to mega fame in the arms of John Lennon. And when you start talking about John and Yoko, you have to ask some hard questions. Did she break up the Beatles? Would Yoko, a quasi-feminist celebrity, ever have had any recognition, without the aid of her partner, John? Did she really even deserve success? These are the difficult questions that we must ask. And it's even more difficult to answer these questions. But I will try. You see.... oops, I guess my section is up. So it's up to John to answer these difficult questions.
Hold on! Before I "answer" any "questions", let "me" correct a few of the unbridled lies that Forbis has been filling your sensitive little heads with in respect to Yoko Ono. Chew on some of these well substantiated facts and see if your Yoko comes across so good (Remember, only Lennon could make Yoko come good. That's why she married him, Haw, Haw!):

1) "Pacifist" Yoko is a Ninja Warrior. One day in the early sixties Yoko was attacked by an army of rival Unattractive Japanese Ninja Conceptual Artists and she swiftly killed all three hundred and fifty purple assed baboons with a dazzling array of Numb Ducks, Throwing Scars, and A Long Sharpened Pointy Piece Of Metal With A Handle At One End So She Could Wave It Around And Cut Punk Ass Losers. But when John Lennon was shot by John Hinckley or Graham Chapman or whoever the hell it was Yoko just stood there going "Oh! Violence! Oh!". Coincidence? I Pink hot!
2) Pontiac, Michigan - July 11, 1987. HEADLINE: Yoko Ono found in Wooded Area Digging Hole Near Tiny Car Containing Dead Bodies of Eighty-seven Circus Clowns. (Associated Press)  Luckily for Yoko, Michigan State Troopers are great fans of conceptual humor and let her go with A Slap On The Wrist (Michigan State Trooper slang for a Ham 'N Cheese Sandwich With Cactus Fries.)
3 ) Yoko is Creative Consultant for Creed. Or, as she calls them, "Cleed". Wrote "My Sacrifice" (Original title - "My Saclifice".)

Yeah, Yoko Ono sucks. But so what? Yoko Ono jokes are strictly Amateur Night. "...somewhere in between a ferret caught in an airplane engine and a beer bottle stuck in a garbage disposal"? Really cute, Forbis - What did you do after you wrote that? Go down to the High School parking lot to make fun of the kid's complexions? I hear after a hard day of writing Strom Thurmond "Old" jokes, Jon Stewart and the rest of the "Daily Show" boys unwind by headin' on down to de ol' folks home to make "Wheelchair" and "Bed Pan" jokes. Bullies! Weaklings! Get away from that sandwich, you stupid cat!

It's the Twenty First Century, it's just not that big a shock when Show Folk turn out to be really awful. These days it's so rare for someone in the entertainment industry to do a good job it's practically head line news - "THE STROKES MAKE GOOD RECORD! 'I may actually listen to it again!' Says Stunned Listener" Why waste space writing about lame stuff when there are so many pictures of naked young women around? Oh, the new Martin Lawrence movie stinks, what else are ya gonna write about? "DOG BITES MAN"? "HEFNER HIRES BLONDE FOR GIRLFRIEND"? "FORBIS PEEKS AT GUYS IN GYM SHOWER"? Not everybody can be Jimi Hendrix, Marlon Brando or Curlie Howard. And if we could, then it would be hip to be Mick Mars, Tony Danza, or Janeane Garafalo. There would be nothing to challenge mankind to reach for the Stars! There would have been no point in those ambitious fishes evolving lungs to crawl ashore in the first place (Plymouth Rock, right?). So what if not all the movies on TV aren't as good as "Citizen Kane"? Stop yer gabbin' and study the commercials so you'll know what to spend all your money on. Ooooh, I hated dat "Mystery Theater 3000"! How could I follow the story with those corny robots yuckin' it up? Jihad Christ, wouldn't it have been funnier to do that with "Citizen Kane", "The Godfather", and all those other classic movies we have to pretend to have seen if we are going to be taken seriously at those sophisticated cocktail parties we never seem to get invited to? But noooooooooo, we're afraid to do that, John! We might get in trouble! Well, not me! I'm not goin' along with that Ed Wood "Plan 9 From Outta My Behind" crap! When John Saleeby picks a fight he picks a fight with the BEST! When I make a snotty remark about a rock singer I do not degrade the fine art of The Snotty Remark with one about a speck of dust like Yoko Ono, I put my ass on the line and I make a Snotty Remark about a really great rock singer like . . . uh . . . Give me a minute, I'll think of one . . . uh . . . Tell you what, I'll get back to you on that in the next issue.
Uhh, yeah, moving past John's aberrations there, let's take a look at some of Yoko's music. Now some people are going to read this article and say, "Darn it, Wil. You spent all this time focusing on Yoko's musical output and not her groundbreaking film, writing, visual or performance art pieces." Well, there's a reason for that cucumber-breath, and that's that still I think all that other stuff is pretty crappy. Especially her performance art. God knows I loath to share an opinion with the mass populace but in the case of performance art, Yoko's or otherwise, I agree with all sane people that it's a giant fucking sham. Performance art is for talentless people who can't make it in real art forms - like painting, music or the most challenging of all: web zine-writing.
So with that out of the way, let's spec out some choice Ono compositions. Yoko was doing quite a bit from her teen years into the sixties, but I think her best stuff came after the John Lennon merger. Lennon's presence managed to give her a grounding in rock (starting with the Plastic Ono band albums) which made her stuff more accessible. Albums like "Approximately Infinite Universe" and "Feeling the Space" had fairly traditional 70's rock/pop combined with Yoko's ethereal lyrics, omnipresent Japanese accent and offbeat sense of composition. Another seventies album, "Fly" is worth noting if only because it has, dig this, Yoko singing the blues (on the tune, "Midsummer New York")